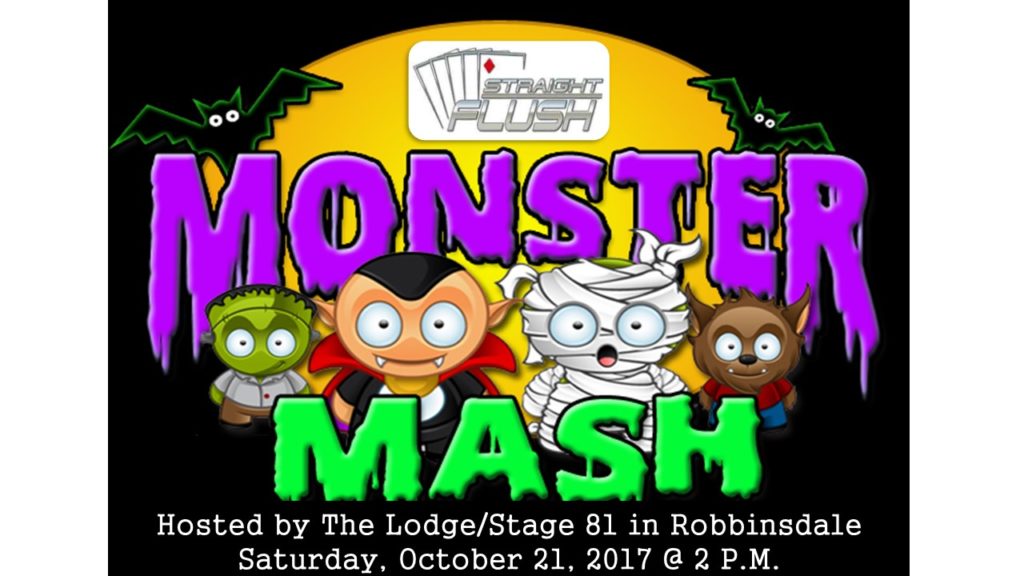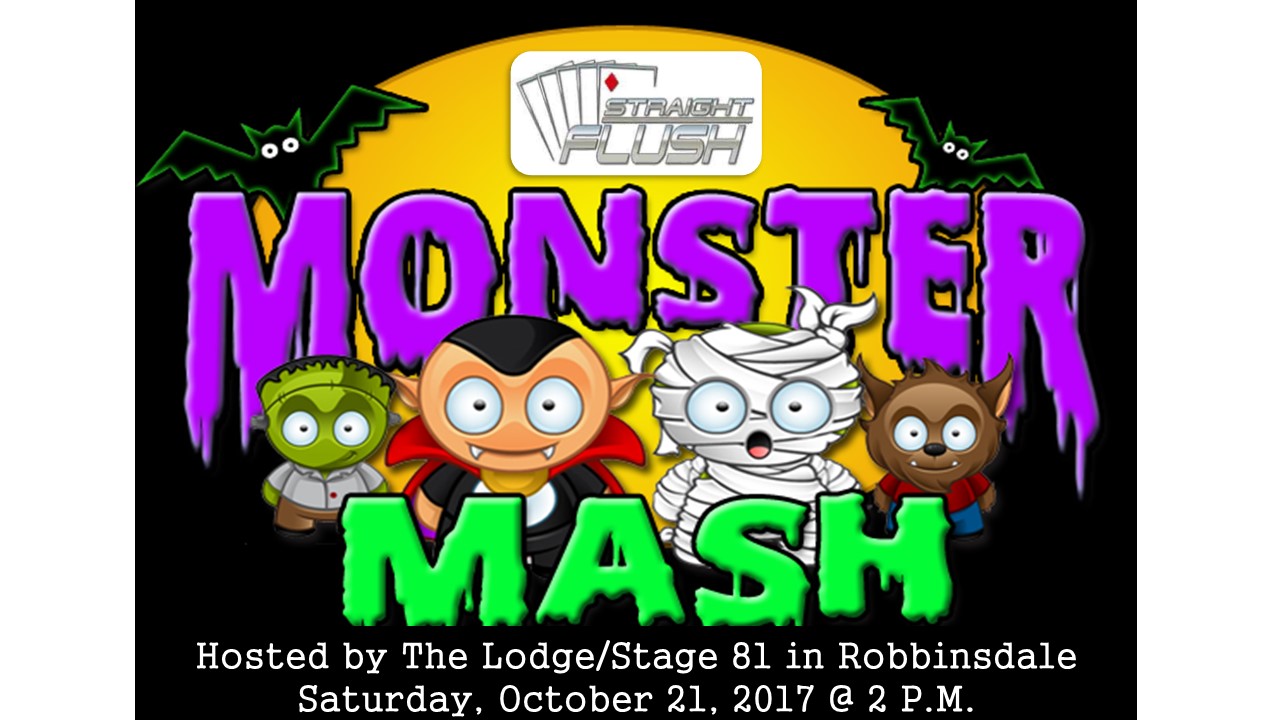 Join us at The Lodge -Stage 81 for a Halloween themed Texas Hold'em tournament! For this event we will be combining THREE concepts for a Monster Mash event! We've had requests for Jokers Wild, Button, and Winner Must Show tournaments and so, we've decided to pack them all into one for a spooktacular event!
Registration:
Registration for this event will only be taken via email. You must send an email with your name and the names of any other players you wish to register to SFPTSpecialtyTourney@gmail.com Those who register by Sunday, October 15th will receive a $500 bonus chip.
Tournament Structure:
Each player will begin with $3500 in chips.
– Players can receive an additional $500 in chips for registering for the event by Sunday, October 15th.
– Players can receive an additional $1000 in chips by coming to the event in costume.
– Standard Straight Flush blind levels will be used and blinds will go up every 20 minutes.
– Monster Mash Concepts:
– Jokers are WILD and may count as any card in the deck
– Winner of the hand MUST show their hand to claim the pot
– Winner of the hand also wins the button and becomes the dealer
– Payouts:
1st Place: $100 cash
2nd Place: $25 cash/$25 gift card
3rd Place: $20 gift card
4th Place: $10 gift card
– Consolation Tournament:
Available to the first 18 players to sign up with a $20 gift card to the winner.