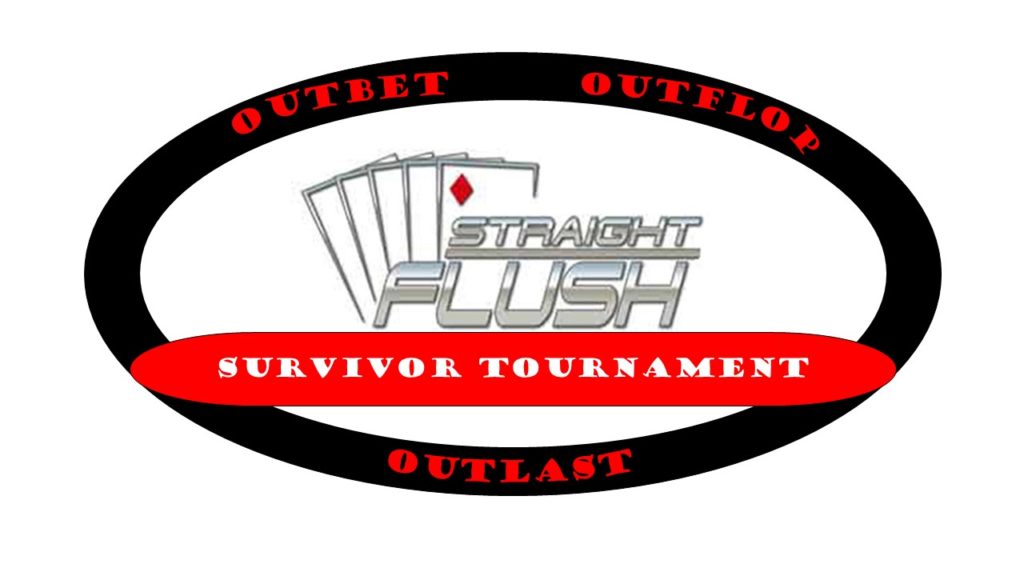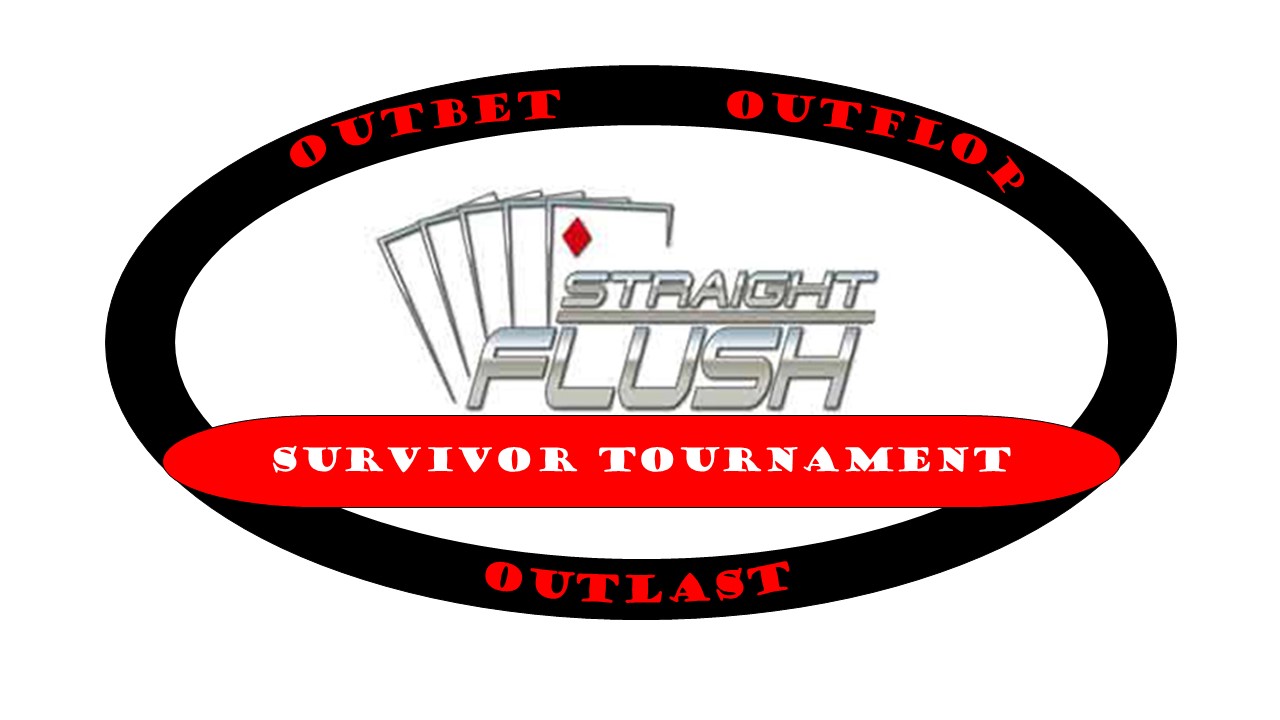 Think you have what it takes to outbet, outflop, and outlast? Join us for Straight Flush Entertainment's Survivor Specialty Tournament hosted by Park Place Sports Bar on Sunday, June 11th at 1:00 p.m. The maximum prize pool will be paid out for this event ($100 cash for 1st, Twins or Saints tickets for 2nd, Twins or Saints tickets for 3rd) based on a minimum of 40 players participating.
Tournament Structure:
• The event will begin with eight tables of eight players.
• Each player will begin with $3,500 in chips. No bonus chips will be awarded for this event.
• Blinds will begin at 25/50 and increase every 20 minutes.
• All regular Straight Flush tournament rules will apply.
• Each table will play until one person remains and is dubbed the Table Champion.
• For each player you eliminate, you will receive a bounty chip. If you move on to the Final Table, you will receive a $200 bonus for each bounty chip you earned.
• You do not receive bounty chips for any bounty chips the person you eliminated earned. Example: Derek eliminated three people and Kurt eliminate two people. When Crystal eliminated Derek and Kurt to become the Table Champion, she only received two bounty chips worth $400 at Final Table.
• Once all eight Table Champions have been determined, we will begin Final Table. Each player will restart with $5,000 in chips and whatever bounty bonuses they earned. Blinds will restart at 25/50 and increase every 20 minutes.
We will have a Consolation Tournament available but it will be limited to 18 players. The winner of the Consolation Tournament will receive a $20 Park Place gift card.
This event is open to anyone who registers and a wait list will be created once the event is full. Registration is limited to the first 64 people and will only be accepted via email to SFPTSpecialtyTourney@gmail.com
You will receive an email confirming your registration within one business day. If you register after 5pm, you'll get a reply in the morning and if you register over the weekend, you'll get a reply on Monday.